Project: Insaniquarium 2luxe (Fan Project)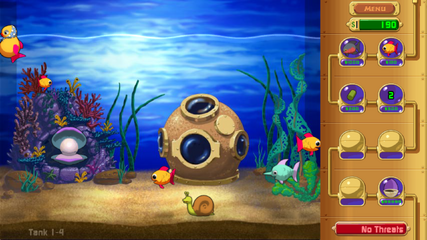 Insaniquarium 2luxe is a fan-developed sequel of the Popcap & Flying Bear Entertainment game Insaniquarium Deluxe, currently in development by O8PC Games.
What's New?
Proposed 6 Tanks! (excluding final boss)
Proposed 34 Pets! (Including most of the pets from the original game!)
More, Bigger, Badder Aliens!
So why should I care if the dang game isn't complete?
I am doing an open beta for anyone to test and give feedback on! If you'd like to be a beta tester, get in contact with O8PC on Discord (O8PC#8182).